2019 NEWS
Lost Musicals™ will present a lost play that was acclaimed when it appeared, but has not been seen for decades, with actors drawn from the National Theatre, the RSC through to the West End.
We have found the perfect venue. the semi-staged play will be presented in the
(RADA) Studio Theatre,
16 Chenies Street,
London WC1 (formerly the Drill Hall)
LOST PLAY
Auntie Mame (1956)
Jerome Lawrence — Robert E Lee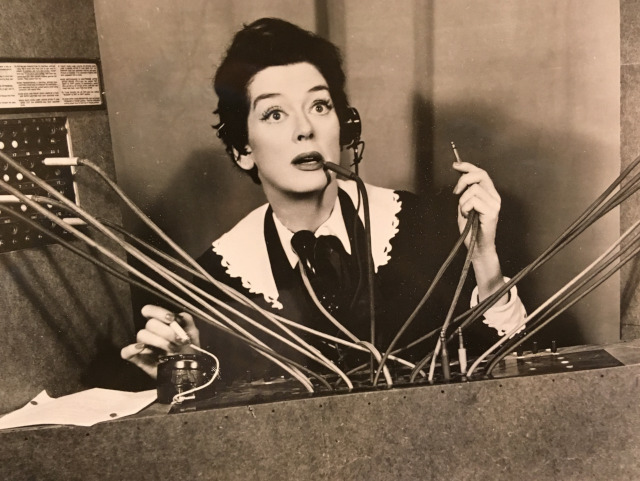 Rosalind Russell in the original Broadway1956 production of Authy Mame
Lawrence and Lee (Inherit The Wind) based this comedy on Patrick Dennis's comic novel about his aunt. A huge success in New York and London, it was made into a movie, a musical, and a movie of the musical. For the first time in many decades, here is the original play.
Sundays June 30, July 7, 14 at 3.30pm
BOX OFFICE : 020 7908 4800
(9am-6pm on every day except Sunday,
on performance day 2pm
TICKETS £29.50
EARLY BIRD OFFER £28.00 (Until May 25, this offer does not apply to any other offer)
TICKETS AVAILABLE ONLINE: https://www.rada.ac.uk/lost-plays-presented-lost-musicals/

Director IAN MARSHALL FISER
Producer THE LOST MUSICALS CHARITABLE TRUST 1069268
TO BE INCLUDED MAILING LIST PLEASE EMAIL us on:: ian@lostmusicals.org
All performances are fund-raising performances for
The Lost Musicals Charitable Trust, reg. no: 1069268